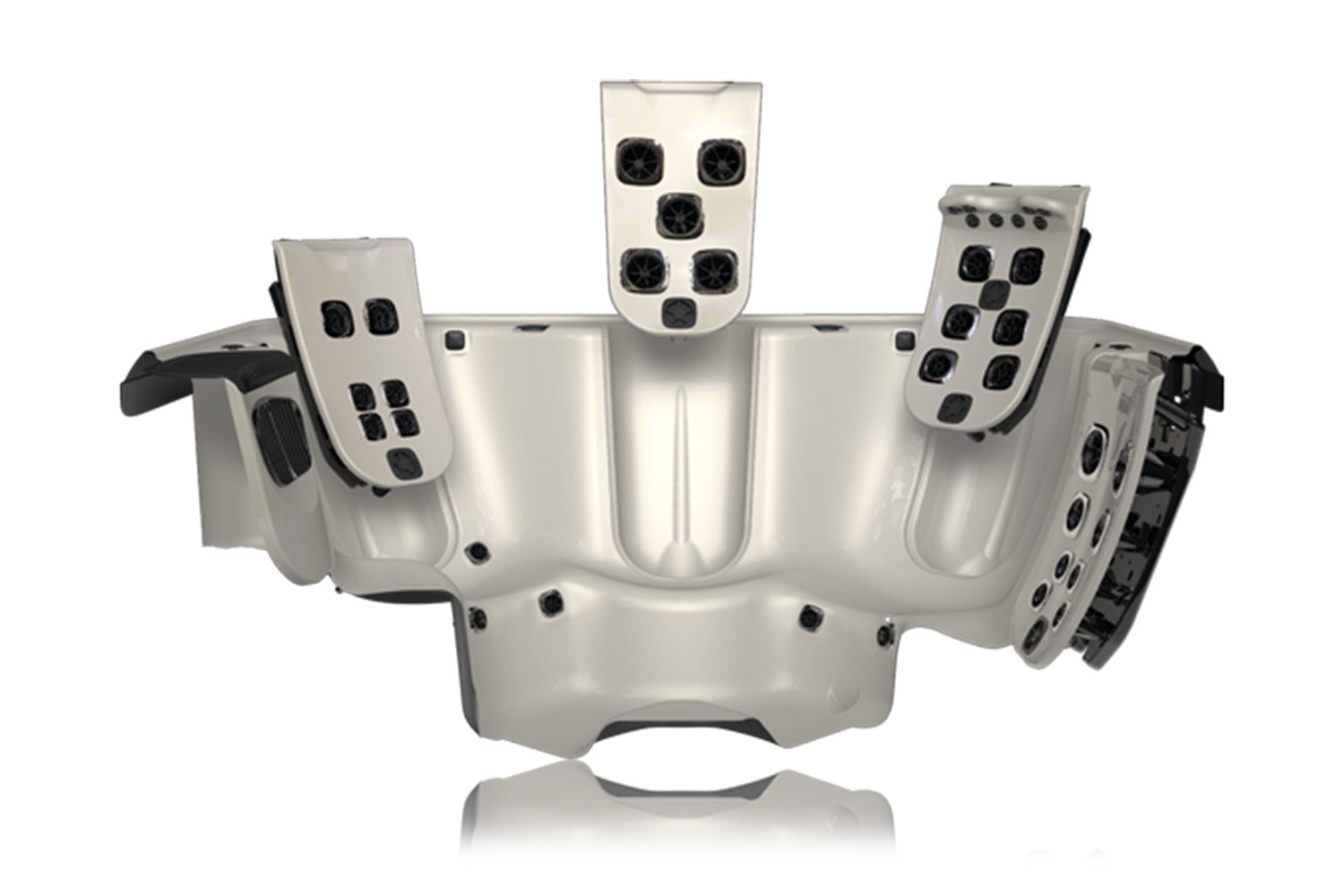 Customize Your Experience
Bullfrog Spas are so much more than a weekend addition to your backyard. These therapeutic spas are a great addition to your self-care routine and have regular-use benefits.
Our JetPak interchangeable jet panels provide personal massages, energy efficiency, performance, and reliability that no other spa can match. The modular design maximizes personal therapy, fit, and comfort.
Learn More
To achieve adequate jet performance, conventional spas require a valve that diverts the water to only 50% of the spa at any one time. That means ½ of the people in the spa are not experiencing any jet therapy.
The advanced engineering of the JetPak Therapy System allows for a highly efficient plumbing design and eliminates the need for diverter valves. With minimal joints and up to 90% less plumbing, you can enjoy 100% of your spa with worry-free technology that is far superior to conventional spas.
Rely on Quality Construction
Depend on years of enjoyment with the most reliable, longest-lasting to tub brand!
Built without wood or metal, our EnduraFrame will never rot or corrode. With intuitive design in both the structure and plumbing, you can rest easy knowing you're investing in a trouble-free spa.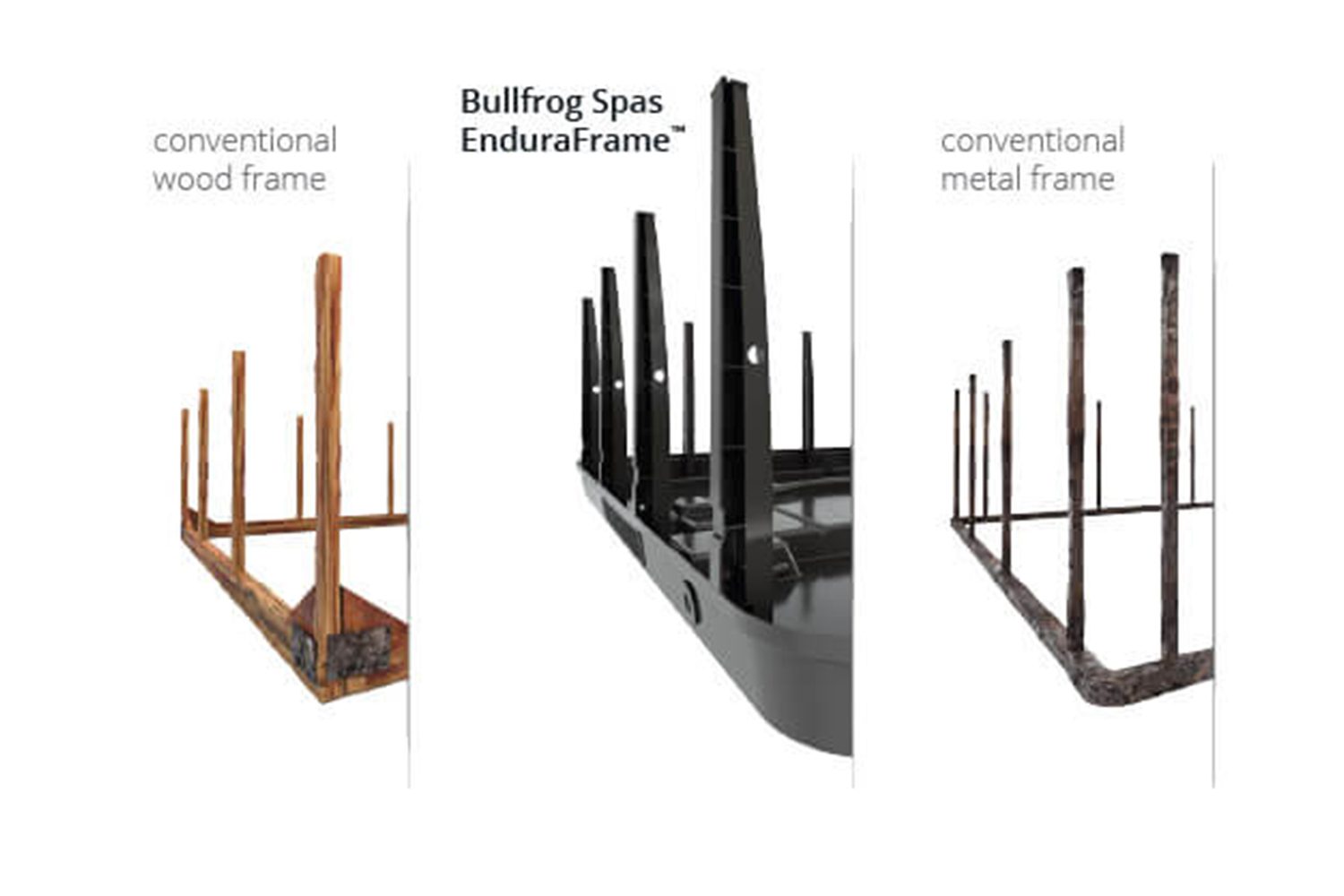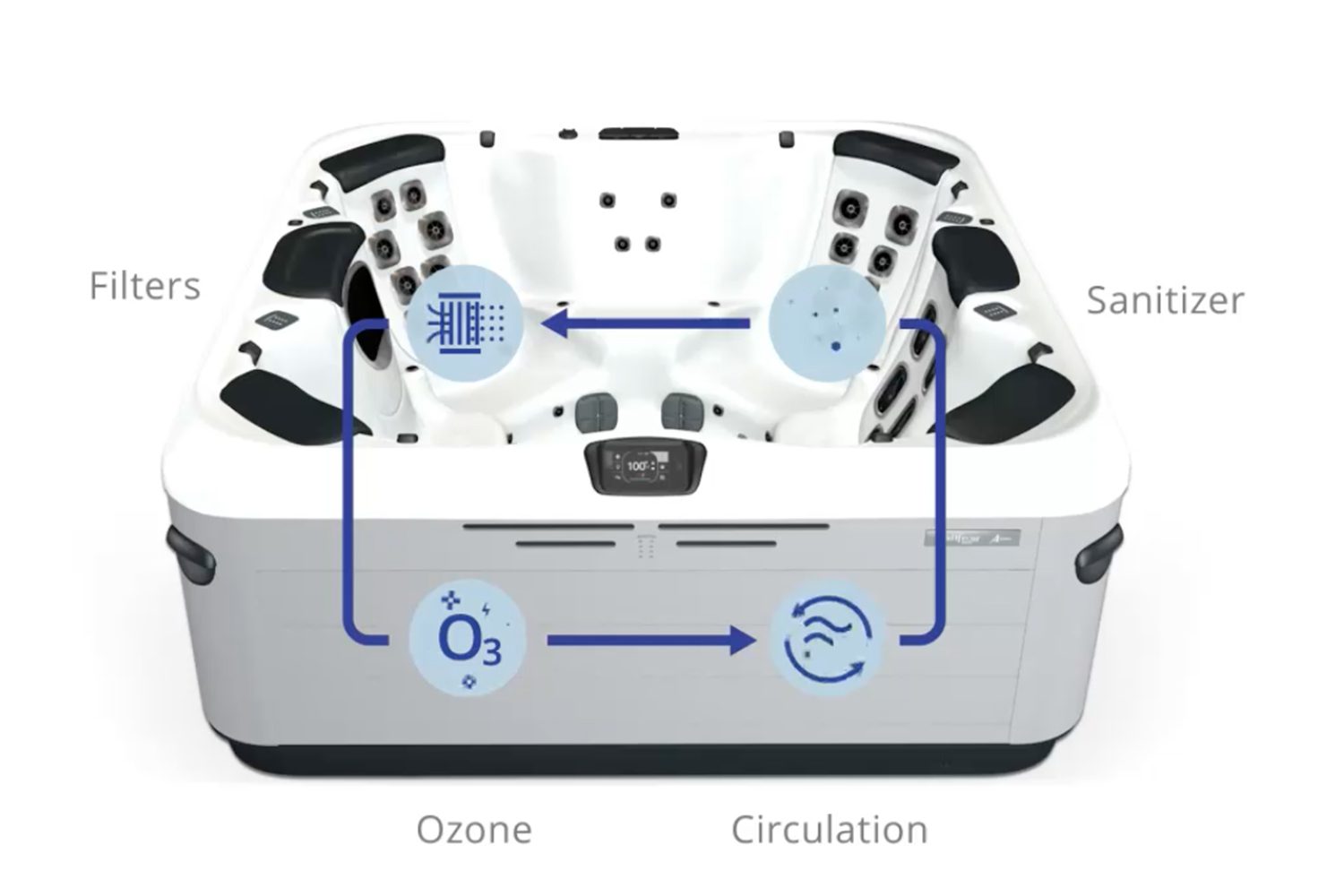 Less Maintenance, More Enjoyment
Spend less time on your spa and more time in it. Bullfrog Spas contain up to 90% less plumbing than any other spa on the market. Less plumbing means less maintenance, better water flow, and more energy efficiency.
Combined with their three highly effective cleaning systems, it makes maintaining your spa as easy as using it.
The Financially Sound Decision
They say savings are made in dollars and cents, and with a full foam insulation and 90% less plumbing, Bullfrog Spas are the most energy efficient spas in their class.
Learn More
164 watts
185 watts
215 watts
219 watts
228 watts
BULLFROG A7L
HOTSPRING Envoy NXT
CALDERA Geneva
JACUZZIJ-355
SUNDANCE Cameo
A7L SAVING YOU MONEY, THROUGH EFFICIENT OPERATION
Now That Makes Sense!